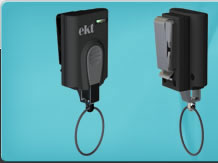 We're about to make an Announcement...
A New Design is in the Offing
New Features Abound
Transformation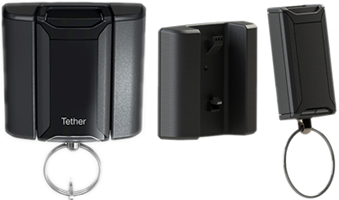 Our Website is being redesigned to serve you better!
For Inquiries
Please contact Wayne Luchtenburg, VP of Sales at:
wayne@TetherTech.com
843-422-4633
Did You Know?
A small suburban office building will often have at least 5 master key sets available for use. Move to a multi-tenant mid-rise and the number of key sets may jump to 20.
Key loss is not only a security and cost issue - it's also a credibility and integrity issue for security firms and property management companies.
Testimonials
"When Tether Technologies approached us with the ekt, we were excited to be part of the initial rollout and moved quickly to get the units in the hands of our staff. We deployed early prototypes to a few employees and received very positive feedback for ease of use, and in at least two cases, the units performed perfectly when staff members left their keys behind. We have since deployed them across the maintenance zones with similar results. The ekt is a great tool for improving key security and accountability."

John Carroll, Southwest Maintenance Zone manager for the University of Washington

"Losing master keys is an embarrasing & expensive experience, knowing it can be prevented makes it all the more frustrating. EKT is the first [key control] product I've seen that gives management true peace of mind."

John Benny
Former IFMA Chapter President