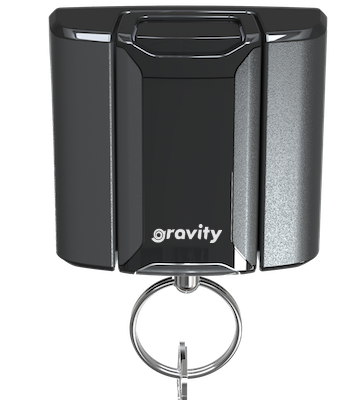 Gravity Order Now
Order Gravity electronic key tether
Gravity Tether Single Unit
Price: $199.99



2 AAA batteries included

Key FOB Unpairing Station
Price: $50



Used with Electronic Key Control Boxes
Places KEY FOB in Sleep mode while in box
Gravity Volume Purchase




Contact us for volume pricing
Shipping/Handling and applicable sales taxes calculated at check out
Allow up to two weeks for delivery of ten units or less. Call for delivery times on larger orders.
Testimonials
"Gravity is the only [key control product] that aims to stop keyloss before it happens! Imagine zero key loss, that's a dream come true for any building or facility where multiple people are carrying master and sub master keys."

David Sullivan, CPP
Police Officer & Former Security Branch Manager.
Did You Know?
Re-keying a multi-tenant high-rise can cost upwards of $80,000 and take several weeks to finish. Even with insurance, an average deductible would run $25,000.
Key loss is not only a security and cost issue - it's also a credibility and integrity issue for security firms and property management companies.